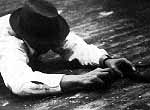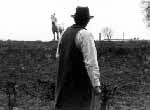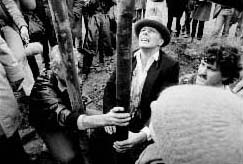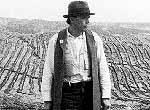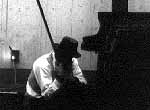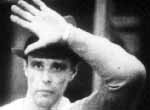 O Que É Belo? O Que Não É? La neige c'est belle. La merde, c'est pas belle.

Aus dieser Notwendigkeit
A voz de Joseph Beuys no debate "Kunst und Politik"


Joseph Beuys was born in Kleve, Germany on May 12, 1921. His first one-person exhibition was held in 1953 in Kranenburg. In 1961 he was appointed Professor at the Düsseldorf Art Academy, where he had earlier been a student, and he continued teaching there until 1972 when he was dismissed amidst great controversy, a dismissal that finally, in 1978, was deemed unlawful. From the beginning of the 1970s he exhibited widely throughout Europe and the United States, representing Germany at the Venice Biennale in 1976. Beuys died January 23, 1986, in Düsseldorf, where he had lived for most of his career. Notable among the many retrospectives of his work are those held in New York in 1979, in Berlin in 1988, and in Zürich, Madrid, and Paris in 1993-94.